Socio is the Newsletter for the Australian and Aotearoa New Zealand Psychodrama Association (AANZPA)
Welcome to the Summer edition of SOCIO
Kia ora te whanau o AANZPA
Greetings to the AANZPA family 
At last, the sun shines !! The days are long and warm as we ease our way into the festive season. Summer is a welcome time of year as our working lives wind down and we take a break with swimming, picnicking, barbecueing, enjoying the company of family and friends in a relaxed way. 
Another year of dealing with the Covid-19 virus pandemic and becoming used to masks and hand cleaning and social distancing and more lockdowns. Learning to live with an ever-evolving virus that we hope becomes less dangerous to its human hosts as time goes on. 
At last I am settling into my 'transformed' life as a person no longer in paid employment. A new routine is developing with meditation, walking and eating healthily a daily focus. Finishing my psychodrama training is also a tangible goal. 
Three AANZPA members remember Tom Wilson who died in October. Annie Currie died in October and there is a link to a video with her talking about nature. Jerri Bassi reflects on his role as our videographer with a link to the other videos on the AANZPA website. Kate Tapley has created a poem and Danielle Forer watched some TV !
Enjoy !
Thank you to Robert Brodie, Jerri Bassi, Kate Cooke, Danielle Forer, Simon McLellan, Kate Tapley and Eva Trench-Thiedeman, for their contributions. 
As always, contributions are very welcome for the next edition of SOCIO which will come out in Autumn 2022. The closing date for material is 31 March 2022.
Have a great Christmas and I wish you all a happy beginning to 2022.
Bronwen Pelvin
SOCIO Editor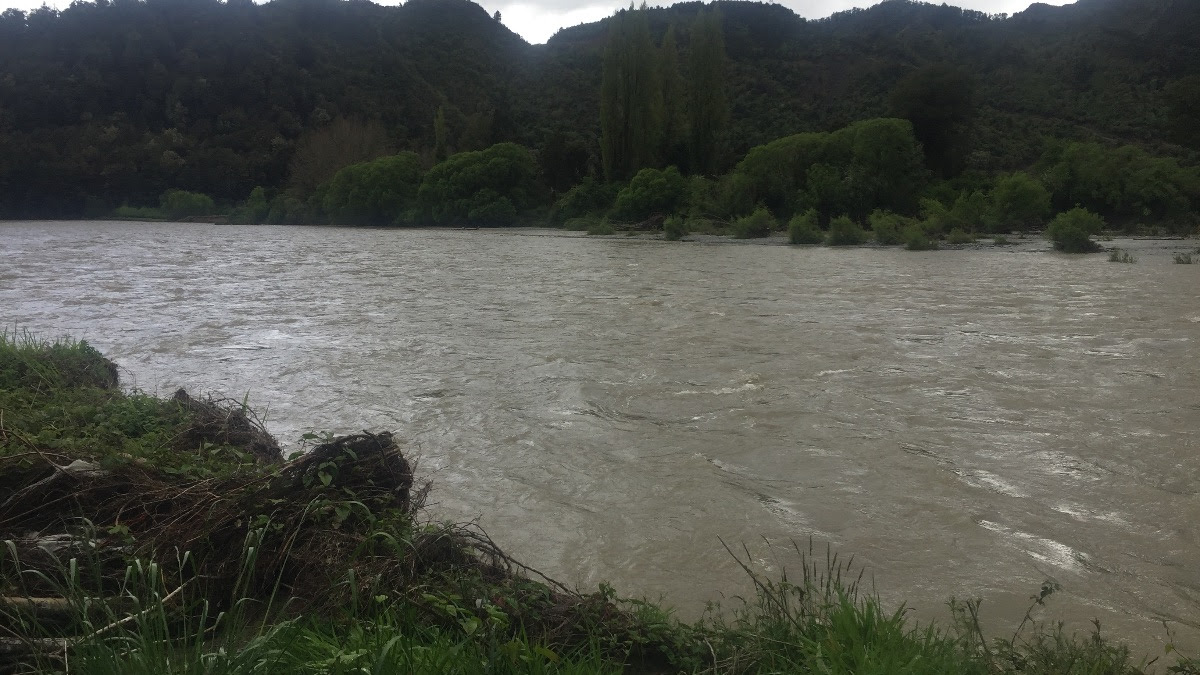 The River
Kate Tapley
I am 63 years young, and as often happens during a year of a multiple of 7, in my case 7×9, a milestone of development is reached or at least offered up to me. This 63rd year offered up a powerfully emerging self previously hidden by shame and self hatred. The hidden became visible and I had a flood of emotion, grief, sadness, longing to be connected at last and a deep hunger for feeling deeply. All this was set up by me with a year of finding new ways of being with my husband following a near death experience he had and a long complicated recovery following open heart surgery. We both trawled our depths and triggers hoping our love for each other would win out, and we would find each other in a new place. With good help we did. 
Along with this, the same day as I began this poem I finished a psychodrama training  weekend where I experienced solid resistance to my training goal of becoming someone with an identity of a loved person. I was very frightened, ashamed, and wanted desperately to hide myself even from my fellow trainees I trusted deeply. I cried and cried and cried all the way from Nelson to Murchison, where I was staying right on the Buller River, a favorite and powerful place for me. I was raw and conflicted. I knew the river was there, and I placed myself in front of it and began to write this poem. I connected with the power of the river. I was the river. My river of wet tears, of spillage, of cascading emotion and presence, taking the risk to let go, the river of birth to a hidden self. I began to flow like the Buller River in flood. I recovered myself and I discovered myself on the Buller River in flood.
I returned to the Buller a couple of weeks later when the river was tranquil and calm, and carried the poem on ad libbing as I walked by it again. I have very beautiful footage of that time. There was peace and lightness in us both.
The River
I am the river – Whatever
Whatever is in my path is affected
Nudged, rolled, swept, pushed
Always wet though and impacted
I am the river – Whatever
Whatever the banks allow
Fast, still, raging,quiet
My waters always follow 
I am the river – Whatever
Whatever was before has gone
The new moment, always the new thing
In the moment all day long
I am the river – Whatever
Whatever the weather dictates
I follow nature's call
Never any debate
I am the river – Whatever
Whatever you see in the surface
There is always the hidden depths
The unseen wealth of nuance
I am the river – Whatever
Whatever the breadth and depth
All surfaces are mirrors
My bedrock to the surface to the widths
I am the river – Whatever
Wherever the journey takes me
From small trickles and raindrops 
to the great expanse of the sea
I am the river – Whatever
However you see me
With fear, with love, with indifference
I will always just be
I am the river – Whatever
Whatever else goes on in this World
Covid-19, pandemics, humans ravaging
I will recover and be bold
I am the river – Whatever
Whoever is my friend or foe
My job is simple and profound
To maintain my flow
I am the river – Whatever
All things respond to my way
My colour changes, my power shifts
The creatures within, in me stay
I am the river – Whatever
My script is written in chaos
The theory of equations in all things
The delicate, intricate way of the truly wild
I am the river – Whatever
Whatever menace or benevolence I am
Flowing with opportunity at each bend
Enter me if you can
I am the river – Whatever
Whatever you see in me is in you
I am part of all things
Separate and one; all of two
I am the river – Whatever
Be me if you dare
Let go the solid ground
I will take you somewhere
I am the river – Whatever
Whenever you are near
You can hear an ancient whisper
If you listen deeply and are aware
I am the river – Whatever
Whatever you want me to be, I already am
A mathematical equation in every split second
Or the mysteries of the original lamb
I am the river – Whatever
Concrete, physical, tangible, sensual
Already metaphysical, mutable, mysterious 
The mystic, both swift and gradual
I am the river – Whatever
Change me if you think you can
Damn me drain me pollute me 
I will endure, I am the grand plan
I am the river – Whatever
Feel my power and fragility
My grace and destruction 
My futility and ability
I am the river – Whatever
Fall into me and be transformed 
Fall into me and live or die
Only then will you have answers to why
I am the river – Whatever
I have a source and an end
But I never begin and I never finish
I am a mystery at every bend
I am the river – Whatever
My sound is nature's music
It is ancient, and heard only by the ancient
See if you can hear it
I am the river whatever
Look at me
Unselfconscious as can be
Who cares who sees me
I am the river whatever
I am the river whatever
Whatever, whenever, however
Whether you see me or don't
Whether you enter me or won't 
I am the river whatever
I am the river whatever
I don't need power
I am power
fuelled by the showers of nature
By the laws, old, gold, cold, bold
I am the river whatever
I am the river whatever
Be me
I am the river whatever
I am the river whatever
You throw at me
I am the river whatever
I am the river 
Do not mess with me
Do not mess with me
Don't mess with me
I am the river
Look at me now calm as can be
A benevolent tranquil scene
What flood ? Who, me
18 October 2021
The AANZPA Vimeo Library
Some time ago an idea emerged like a bubble from the bed of the ocean, I felt enthused, excited. I had been making videologs of travel experiences and wanted to experiment with its use for promoting psychodrama. I have written an article on the process in a past AANZPA Journal.
The AANZPA Vimeo library grew out of those past experiences where we collaborated on various recordings and fresh interviews with people. The style of these recordings so far has been to create a space for practitioners to tell unscripted stories of their experiences with psychodrama and how they've been inspired by the method. 
I've used the simplest equipment to give adequate results, of course sometimes I imagine myself to be a film director and editor, somewhat grander than the reality, very enjoyable!!! 
I'm modelling a process that other people could easily build on with some sharing of info and skills.
So far, I have leaned toward using the camera shown in this photo along with a good microphone to ensure we can hear what the interviewee is saying clearly. More recently we have recorded some interviews via Zoom which seem to be of a good enough quality. This really opens up possibilities going forward even though there are some challenges working remotely, as many of us have experienced during the past two years. Still, a good warm up can be created to record some invaluable stories. Not having to travel saves time and money but there some qualities missing ie being in the same room with folk offers a great feeling of spirit and extra material to record/photograph to further illustrate their stories.
Computer software is so easy to use whether iMovie or Windows Movie Maker which are standard software on every computer. If the recording is well directed editing becomes much easier.
The new area we are developing is simply using phone recordings, brief editing and then uploading to AANZPA Vimeo library. The phone cameras and sound are now so good that this becomes so simple and the sharing of digital video files much simpler.
The vision for this Video Library is that is as resource for practitioners and trainers. AANZPA Executive have overall authority and are considering various responsibilities such as permissions to upload material. This will come under the authority of the Publications person and with good management throughout should not be an onerous task.
At the moment there are 60 recordings in the library and the responsibilities have generally fallen to me personally and as the material grows AANZPA Publications are needing to become involved.
One specific area that could use some help right now is somehow cataloging and curating the material, which might mean writing a brief comment as to the content of each recording. As you will appreciate this would take too much time for me personally. We also had a recent discussion about how people might give feedback on each video and what happens to any feedback.
Here's the current list of recordings thus far;
| | |
| --- | --- |
| Max Clayton – 9 | Annie Fisher – 2 |
| Chris Hosking Nguyễn Tam – 2 | Peter Parkinson – 1  |
| Anne Hale – 1 | Don Reekie – 1 |
| Sandra Turner 3 | Rex and Valerie 4 |
| Jerri Bassi 2 | Brigid Hirschfeld – 1 |
| Cecelia Winkleman – 1 | Zerka – 1 |
| Robert Crawford – 12 | Giovanni Fusetti – 2 |
| Inspirations – 2 | Melbourne – 1 |
| Annie Currie – 3  | Barbara Allen – 2 |
| Susanna Howlett – 5 | 2021 Conference – 2 |
| 1990 Conference – 1 | Lynette Clayton – editing underway |
I find this area of work quite inspiring and a way of keeping connected to practitioners and dropping ahint of an idea to encourage future stories to be told in this way. The multilayered format of video storytelling is limitless and can be further developed by interested people.
So I invite you to contact me directly if you're interested in any way or have suggestions on how to improve current content, produce new content, presentation, cataloging and curating.
Tom Wilson
Psychodramatist, TEP & Distinguished Member
1936-2021
Rev Tom Wilson died on 19 October 2021 after a short illness. His counselling, supervision and training work was based at the Wasley Centre (later the Wasley Institute) in Perth. Tom was a founding member of ANZPA, a Vice-President and an inaugural member of the Board of Examiners.
Tom is remembered by many in AANZPA.
Rob Brodie has sent the following as a letter to Tom to recognise his passing.
Dear Tom, you have been a very important person in my life.
My first meeting with you was in 1975 when you and Max ran a training weekend in Adelaide for a sizeable collection of psychiatrists, psychologists, doctors, social workers, teachers and other group workers. I think it was your first venture outside Perth in conducting psychodrama workshops and training and I remember enjoying your adventurous spirit.
Your huge generosity shone out in 1981 when I came to Perth to further my psychodrama training at the Wasley centre. You welcomed me into the weekly group that you were running. In the latter half of the year you graciously let me run the group with weekly supervision.
Later on, in 1988, you become the director of training in Adelaide in the newly established  Psychodrama Training Institute of South Australia. You were appointed as the Director  and you gave me and Effie and Keith a lot of warm-hearted training and supervision, about the conduct of the organisation, about the design of the curriculum  and the conduct of training groups. I remember your generosity in travelling to Adelaide. For several years, you ran workshops and also spent weekends simply with me, Effie and Keith supervising and coaching and assisting us to run the training as well as becoming our friend.
You're absolutely crucial in my formation as a human being, a psychodramatist and as a trainer and a Dad. I value these things hugely.
I hope that looking back, you do value what you have accomplished in your life. I've not mentioned your work on the AANZPA Board of Examiners, of course, which I think was hugely valuable. Many people have benefited over the years from the generosity and wisdom of your dedicated contribution.
Your companionship and wise words have continued to be a great guide for me. When I find myself dealing with some of the things that clients, practitioners and trainers come up with, your words have been a very helpful mirror and guide to me. So I thank you for that. I've got tears in my eyes as I remember this.
You will continue to be my 'strangely warm' companion. I thank you with my whole heart. I'm so grateful to have had you in my life.
My love to you as you journey onwards.
Rob 
And Kate Cooke writes:
I did a 4 day psychodrama training workshop with Tom Wilson at Porirua Hospital, in Wellington, in 1982. I think it was organised by Paddy Paltridge, also now deceased, who was the Inservice Training Manager at the time, and the workshop was held in the old F Ward which was converted to Inservice Training.  Guyon Neutz will be remembered at that workshop, and perhaps Paul Bicknall was there, but I'm not sure.  I did a drama with Guyon as my auxiliary.  He was the earth, lying on the floor and I got this delicious smell of newly mown grass emanating out of his stomach.  Tom directed me to follow the smell, and I leaned down into his stomach, and ended up going through Guyon right down into the bowels of the earth.  
That was a defining moment of surplus reality for me, the first of many that happened in various workshops in the next few years.   We played wonderful warm up games with fairy tales, and I was so taken by Tom's good humour and unrattledness and wisdom.  To me as a relative newby I felt he related to me easily and without any judgment.  I'm sorry I didn't get organised to go to the Wasley Centre to train with him in those years.  At that time, I had a child to look after on my own and no money.  
RIP Tom, and thanks for the primal experience. 
From Eva Trench-Theideman:
What a well lived life with clearly a strong connection to my profession of Occupational Therapy. I was not aware of Tom's  work in NZ at the three hospitals.  This was the likely reason he and Lynnette Clayton were chosen to be my Practical examiners in Christchurch New Zealand in 1990 during the Conference.
A group of twenty or so attended the exam; so quite nerve racking for me. The strong  presence of both Tom and Lynette helped me get through to completion. I recall how their questions for me were put in a non threatening manner and enabled me to make  sensible  responses about my work using the wonderful method of Role Training in therapeutic group work in Community Mental Health and Occupational Health. I was also cheered on to deepen my understanding of theoretical areas including doubling. 
Max Clayton was my Primary trainer and so a close connection to Tom. I am grateful for the way Tom conducted himself during that examination alongside Lynette. The photo of that occasion shows us all glowing after my pass as a Role Trainer. 
Psychodrama continues to inspire and permeate my work as a semi retired Occupational Therapist, working in residential Aged Care.
I am moved by the news of Tom's death and will keep him alive in my thoughts and heart.
The International Association for Group Psychotherapy and Group Processes (IAGP) is offering a Free one-year trial (FOYT) membership of IAGP.
AANZPA member, Dr Simon McLellan, is a member of IAGP's FOYT Committee and wants AANZPA members to be aware of the IAGP's offer.
The IAGP is a worldwide network of professionals involved in the development and study of group psychotherapy and group process as applies to clinical practice, consultancy, education, scientific studies and socio-cultural settings. The network provides opportunities for meeting others – professions, theories and cultures – who are exploring the applications of small, median and large group processes in clinical, organisational and political settings.
The FOYT Committee writes:
It is with great pleasure that we would like to announce that membership of IAGP for a limited one-year free trial is now available. Please accept this unique invitation to join IAGP by using the link 
The one-year free membership programme of IAGP aims to invite group professionals, Affiliates' individual members and young professionals to join on a trial basis without cost. During their first year of membership, the programme will offer the experience of being a member of IAGP and allow them to take part in intervision groups, regional group discussions, webinars, training opportunities, and receive copies of Globeletter magazine and Forum publications. Discounted fees to attend the 2022 Congress in Pescara will also be offered alongside member discounts usually applied. 
Orientation will be provided so that new members will become active citizens of the IAGP community. It is hoped that full membership will be taken up after twelve months of free membership. 
With warm regards, 
IAGP FOYT committee:
Dr Roberta Mineo, Nilüfer Demirhan, Jana Damjanov, Hunaida Iseed, Anastasia Golema, Magdalene Jeyarathnam, and Dr Simon McLellan
Terror, Magic and Inspiration
Some movie and TV reviews.

Danielle Forer
Geelong, Victoria

Like so many of us I have spent a lot more time on the couch watching TV during the Covid 19 pandemic. The instantaneous nature of watching whatever we want, whenever we want has been rather addictive, I must say.  My husband and I started a Netflix subscription and have had many nights in.

A number of shows have sparked my imagination and inspiration, but one has also as the title of this piece suggests left me feeling quite horrified.
Here's my take on a few things to be aware of, to:watch or possibly avoid.

Squid Game
This is the biggest Netflix show in the world currently. It's topped the viewing in over 90 countries according to the Guardian Newspaper. Hospital emergency departments are starting to report injuries in teenagers trying to replicate challenges performed in the show.

For those who have yet to watch the show, it is a South Korean series, with an option to watch it with dreadful American voice overs or with subtitles. The plot of the show brings a collection of people who all have money problems from across South Korea 'to play of their own free will' in a series of competitions. The final winner being able to collect the prize money which promises to transform their life.

The sets are enormous, with very detailed cinematography, there's great acting and the scenes are violent and graphic. I won't share much about the actual content to avoid spoilers, except to say that the show makes childhood games, teamwork challenges and sociometric choices to be a matter of life and death. For any of us working in the space of team development, I would say it's important to be aware of the Squid Game effect currently. The show turns well trusted games and team work activities on their head and for this I was deeply distressed and horrified. It saddens me to know that teenagers around the world are watching this, and even the sanctity of school yard games have now been tarnished with a horror filled lens.

I'm not usually a squeamish viewer and usually love a good zombie movie however there was something very disturbing for me in seeing childhood games being co-opted in the way that the Squid Game does.  The 'ever-the-optimist' role in me hopes there are parents and trusted adults having discussions with the children and young people who are watching Squid Game, rather than leaving them to their own devices to watch and enact with their peers alone.

I feel it is important to help young people to navigate this sinister plot, in order that the school yard remains a space of fun where winning and losing is the tenet of sportspersonship, social skills development and character building rather than a space of terror.

The Unicorn Store

My Magical recommendation is the Unicorn Store. Also available to watch on Netflix.

Watching this movie reminded me so much of Moreno's Magic Shop that I wondered if there may be a Psychodramatist or Sociodramatist who has been involved in the movie production and writing. The movie features a store in which dreams are able to be made true, run by a salesman – Samuel L Jackson who asks the primary protagonist Kit (Brie Larson) to consider what she is willing to do or let go of to achieve her dreams. I found the movie whimsical and thought provoking and was reminded of the mastery of Moreno's questions when he performed the magic shop with protagonists.

The School that tried to end Racism

And for my final review today, I wanted to give a 5 star mention to the ABC series The 'School that tried to end Racism' which is available on ABC IView in Australia. This is a documentary series hosted by Marc Fennell and designed by social psychologist Fiona White. The program follows a primary school classroom over a three-week period in which the students undergo a series of sociometric and group work exercises to help them understand and explore their similarities and differences and learn about racism and racial bias. For me this is sociometry, teaching and group work at its best and is incredibly inspiring to watch.

It is such a counter to the Squid Game. I'm so glad that the 'School that tried to end Racism' is based in real life and shows what an effect we can have on social dynamics when sociometry is used to build understanding and connection as Moreno intended.

Happy watching everyone.
Kate Cooke sends a photo of her peer practice group in Melbourne after their session on 27 November 2021. The group has been going for 5 years now – 2 of them in lockdown via Zoom !
From left: Jean Mehrtens, Dani Forer, John Devling, Jane Maher, Nikki Alderman, Margaret Shanahan, Noa Gross, Kate Cooke.
ARTICLES FOR SOCIO are always welcome !! When submitting articles that have photographs of people, please ensure you have the subjects' permission to use them in Socio which only goes to AANZPA members.
NEXT EDITION: AUTUMN 2022
Please have your contributions to socio-editor@aanzpa.org by 31 March 2022 
Copyright ©  All rights reserved.
The mailing address is:
socio-editor@aanzpa.org