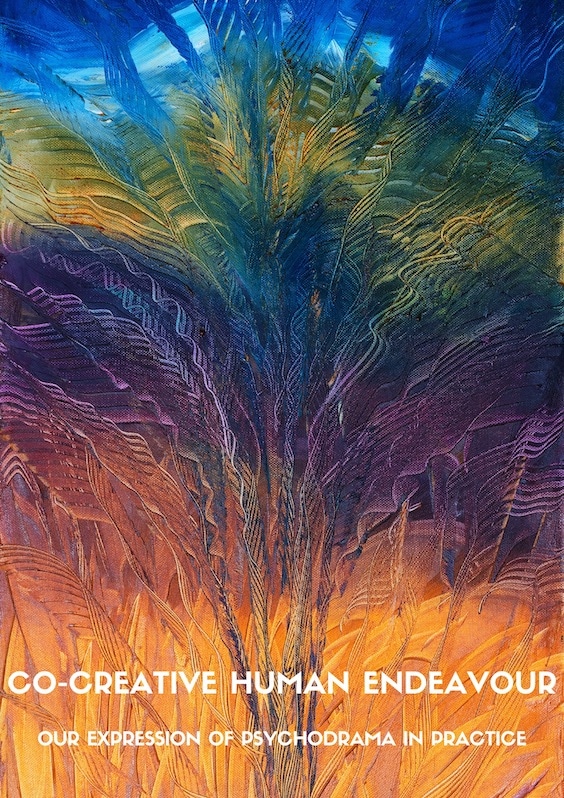 Ka whanawhana ai te tīwhanawhana o Kahukura i te rāngi
Let the arch of the rainbow glisten
The AANZPA 2022 Conference is being held in Tāmaki Makaurau Auckland, Aotearoa New Zealand.
Theme
Co-creative Human Endeavour
– our expression of psychodrama in practice
Dates
Conference Dates: 5:00 pm Wednesday 6th July to 3:00 pm Sunday 10th July 2022*
We are open to accepting proposals for sessions up until March 1st 2022
Registrations will open on April 1st 2022
*Times are all NZ Daylight Time (NZDT)
Online Event
For those people who are unable to attend the conference in person there will be several online sessions. These include the Plenary Session on Wednesday evening, 6 July, a selection of three workshops on Friday afternoon, 8 July.
Cost
Conference Fee $720.00 (GST Incl.). Early Bird $660.00 incl GST.
The cost of attending the online event will be NZ$109 incl GST.
Venue
The Parnell Hotel, 10 – 20 Gladstone Road, Parnell
We are looking forward to seeing you there!
Cushla Clark & Philippa van Kuilenberg
Conference convenors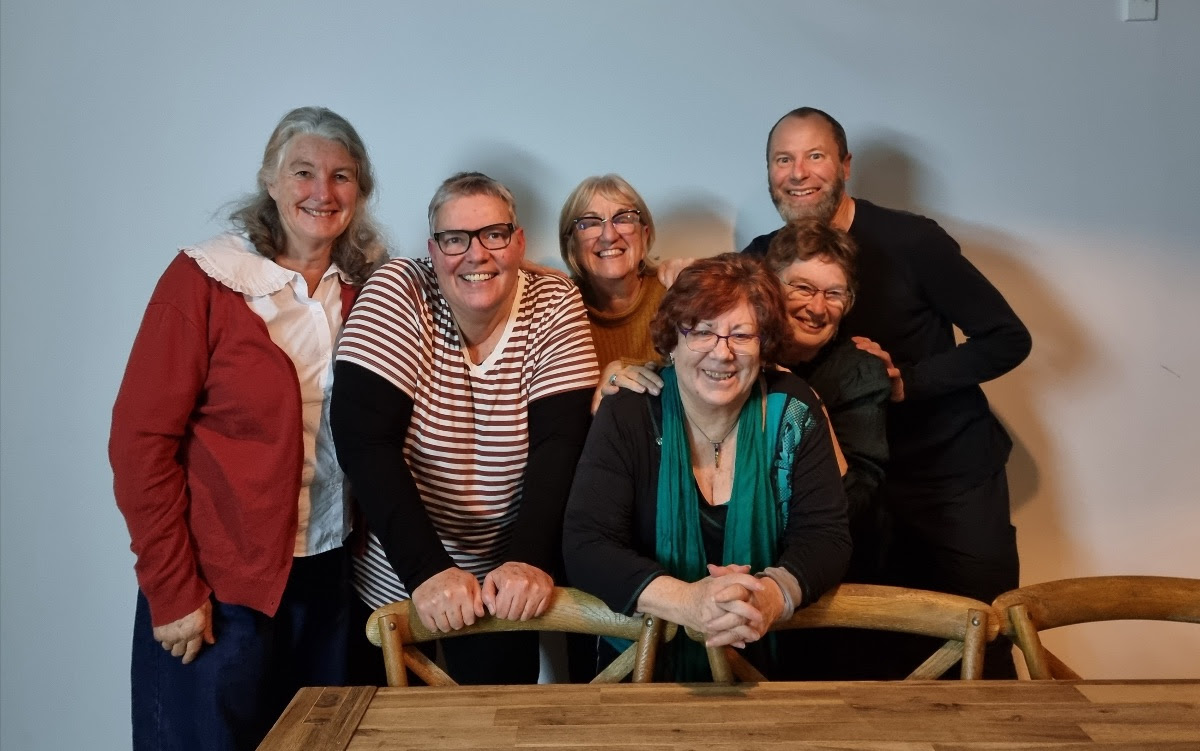 Conference Committee left to right:
Cushla Clark, Co-Convenor; Cissy Rock, Secretary; Faith Moon, Registrar; Philippa van Kuilenburg, Co-Convenor; Vivienne Thomson, Programme Director; Eric Park, Treasurer (with support from David Grant not pictured) 
26 September 2022: Postponement
Mauri oho
Mauri tū
Mauri ora ki a tātou
Haumi e, Hui e, 
Tāiki e!
Awaken spirit
The life force engaged
The living spirit amongst us
United in purpose to come together as a group
Ka whanawhana ai te tīwhanawhana o Kahukura i te rāngi
Let the arch of the rainbow glisten
Warm greetings to you all from Tāmaki Makaurau Auckland…
After much future projection, consideration, and bearing in the unknown
the AANZPA Executive & AANZPA Northern region Conference Committee
have decided to
***POSTPONE***
the upcoming
January 2022 AANZPA Conference
Co-Creative Human Endeavour our Expression of Psychodrama in Practice,
our 40th AANZPA conference from 19-23 January 2022 to
 6 -10 July, 2022.

Together we have come to the view that we are (hopefully) much more likely to be able to come together as an association, kanohi ki te kanohi face to face, for an in-person conference if we delay to the middle of the year.
We are of course responding to the outbreak of the Covid -19 Delta variant and the consequences of the divergent responses of both state and national governments in Australia and Aotearoa NZ combined with the timing around vaccination initiatives and the potential changes to the current national and international travel restrictions.
This buys us some time with travel restrictions and vaccination initiatives and reignites our enthusiasm all the more to push ahead with creating a conference in 2022 that we, from all our regions, might all be able to attend.
We call on your spontaneity and creativity to partner with us in this endeavour to meet face to face in 2022. Please adjust schedules, warm up to offering and leading a conference session and get in behind this change to the norm. All other practical details regarding the conference venue, accommodation and cost will remain the same.
AANZPA is still required, as a legal entity, to hold our 2022 AANZPA AGM within 15 months of the last AGM. In line with this, the AGM will still go ahead as  planned on Saturday January 22, 2022 and will be held via ZOOM online.
We are also giving you notice that the following conference will now be held 18 months later in January 2024 rather than 6 months later in January 2023. This conference is planned to be held in Australia.
Furthermore, we will hold our 2023 AANZPA AGM on Saturday 21 January 2023 via ZOOM online.
Please join with me in thanking the AANZPA Northern Conference Committee for their determination to remain flexible and responsive to the ever-changing circumstances in Australia and Aotearoa and to create an inclusive, safe, and stimulating in-person conference in Auckland.
I look forward to seeing you all at the AGM on Saturday January 22 online and in Tamaki Makaurau Auckland on July 6, 2022. A zoom invite to all AANZPA members will be sent in due course.
Any correspondence welcome to president@aanzpa.org
Ngā mihi mahana, warmly
Cushla Clark & Philippa van Kuilenburg       Conference Convenors
Martin Putt     AANZPA President
On behalf of AANZPA's Executive Committee & AANZPA Northern's Conference Committee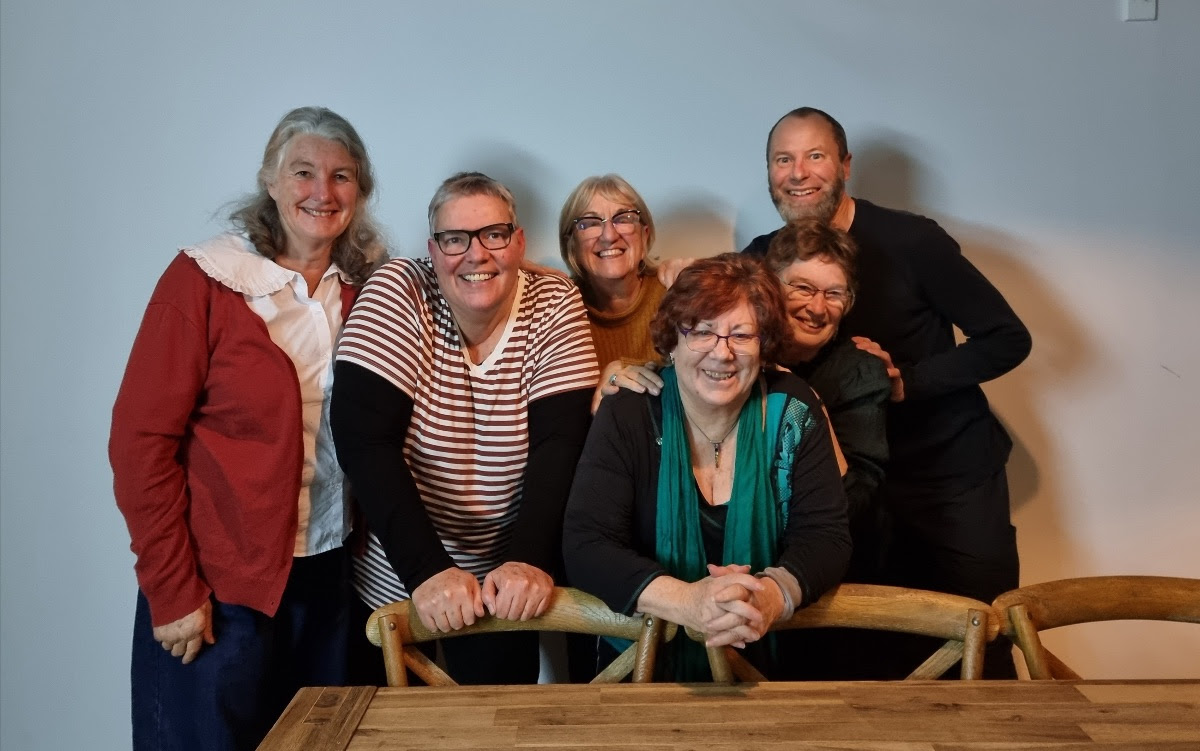 The artwork for the conference is comes from one of our own, Philippa van Kuilenburg. The starting place of the painting was cornfields coming with dark clouds overhanging (perhaps she had a vision of the challenging times we are facing at the time of painting back in 2016). There was no particular decision about what was painted. The image emerge spontaneously and this is her statement about the image:
Deciding that the overhang was too grim I focused on the spontaneity of growth and the joy of emerging out of the old, reaching for the sky into the light and standing proud. Thus the name was born, Arising.