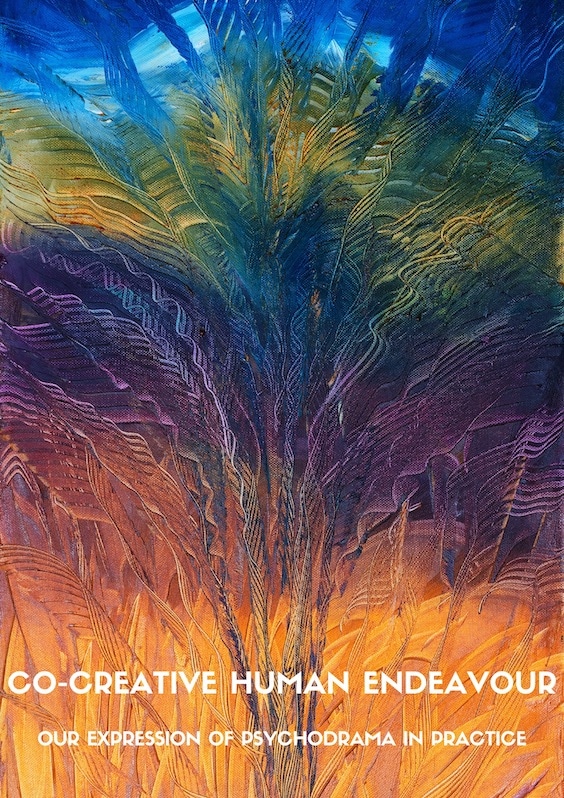 AANZPA Conference 2022: Programme
Ka whanawhana ai te tīwhanawhana o Kahukura i te rangi
Let the arch of the rainbow glisten
The AANZPA 2022 Conference is being hosted by AANZPA Northern Region.
Friday 8th July 2022
6:30 PM: Zoom room opens
7:00 PM: Whakatūwheratanga – Opening Ceremony
7:30 PM Plenary Session. Join Cissy Rock as she converses with Paul Baakman, Chris Hosking and Peter Howie, traversing the conference theme. There will be time for participants to discuss in small groups and share what the conversation has stirred in them and then put questions to the panel.
9:00 PM: Close
Saturday 9th July 2022
2:15 PM Zoom room opens. Check in to make sure you know where you're going and have the right Zoom link.
2:30 PM: Afternoon Check-in
2:45 PM: Workshop Stream One. Workshops 1-10 begin. You will receive a link for your workshop directly from the workshop presenter.
4:15 PM: 30-minute break
4:45 PM: Workshop Stream Two. Workshops 11-20 begin. You will receive a link for your workshop directly from the workshop presenter.
6:15 PM: 30-minute break
6:45 PM: Whakamutunga – Closing
7:00 PM: Online Dance"Friday night and the lights are low ………."

Our desire to dance, laugh, and move to the music won't be stunted because we are online. Join us in celebration when the first of our "DJ sets" kick off. Each DJ will play a set, and we will have a break out room open for you to slip into and have a breather.

Dress for the disco, kick back that computer chair, close the door and let the music move you.

This will be 40 or so minutes of a variety of dancing music - with the zoom link staying open for an informal chat and catch up for a further 30 mins or so.

"...... she is the dancing queen"
Conference Helpdesk
Faith Moon +64 27 538 1040

Eric Park +64 22 377 6606
Vivienne Thomson +64 21 177 0727
Whakatūwheratanga – Opening Ceremony
7:00 PM Friday 8th July 2022
Reo Pōwhiri  … Reitu Cassidy – Welcome
Reo Mihi  … Kiritapu Murray – Acknowledgement
Waiata – ĀIO ki te Aorangi … Ōtepoti roopu
Convenor's Welcome … Cushla Clark & Philippa Van Kuilenburg
AANZPA President … Martin Putt
Karakia – Whakataka te Hau … Ōtepoti roopu
Whakanoa … kai and/or drink and move into break-out rooms
Whakamutunga – Closing
6:45 PM Saturday 9th July 2022
Convenor's kōrero … Cushla Clark & Pip Van Kuilenburg
Handover … Brisbane Conference 2024 Committee
Karakia – Whakataka te Hau … Ōtepoti roopu
Detailed Workshop Descriptions
Stream One
2:45 PM Saturday 9th July 2022
1. Zooming in on Psychodrama – Rob Brodie
Rob will present some of what he has learnt about applying Morenian principles of living on Zoom. He will model this as he leads and will invite participants to share both their accomplishments and their difficulties in the process.
Robert Brodie sees the limits facing us as spontaneity training. He has been using the method in a wide variety of settings since 1975.
2. Crafting Sociometric Criteria to Expand Cohesion in Work Groups – Diana Jones
Learn how to contract in organisations for sociometric interventions. Learn how to craft sociometric criteria to open up entrenched subgroups. There is some brief preparation for this workshop, enabling you to focus on a current or future situation you are working with.
Diana Jones is a Sociometrist and TEP, leadership advisor, executive coach and author.
3. The Stage of the Double and the Art of Doubling – Rollo Browne
(Workshop Full)
Moreno invented the Double technique long before the conception of the Stage of the Double. The first description of the double ego technique was in relation to the treatment of psychosis. It was only after several years of gifted auxiliary work by Zerka that they realised it was profoundly related to the dynamics of human growth. In this workshop we will explore what the Stage of the Double offers our understanding and practice of doubling.
Rollo Browne is a TEP and Sociodramatist at Psychodrama Australia, Sydney campus. His awareness is currently being expanded by his first grandchild.
4. Bringing Life and Immediacy to Objective Description – Sara Crane
Sometimes it's hard to write without bringing in all the extras: thoughts, adjectives, rabbit holes, and everything else that's going on. It's really important when presenting a piece of work to be able to give a clear, objective picture of what is happening. This workshop will enable you to do this more easily. You will have an opportunity to write some short pieces. Being in the here and now, and translating that into language can be challenging. This is what it's all about.
Sara Crane is a psychodramatist and TEP. She is the editor of the AANZPA Journal. Sara has recently moved to Northland and joined a Flash Fiction group. She has published two books of poetry and writes a rural blog.
5. Applying Sociometric Analysis and Interventions in Organisations and with Work Groups – Marilyn Hunt
An interactive session exploring the application of sociometry in organisations, using the presenter's experience of this as a starting point. Participants will be invited to share and explore their own applications, and consider new applications they might try.
Marilyn Hunt has been working with and in organisations as a business consultant and group facilitator for 20 years. She is in training as a sociometrist and is working on her thesis on the topic of the use of sociometry in organisational settings.
6. Love, Sex and Communication: what went wrong! – Dr Peter Howie
This workshop is a creative romp through some of the very standard situations that arise in coupledom around love, sex, and communication. The session will investigate the widespread decline in erotic life that emerges in relationships for a wide range of reasons. Participants will get familiar with a range of very normal things that happen in relationships that quite naturally and without rancour deceit or subterfuge lead to listless, mediocre, or absent sex lives. Familiarity with these types of scenarios will give group leaders and therapists greater courage to investigate such important issues with their clients. Discussions regarding ways to concretise and work psychodramatically with the issues will be worked with.
Peter Howie. For over 20 years, I've been developing deep learning experiences for adults. I'm a qualified group therapist and psychodrama director and trainer through the AANZPA system since 1999. I also have a PhD in how, as humans, we warm-up to new experiences and situations, and how this affects how we learn. I have nearly 30 years of training, experience, and a practice of working therapeutically with groups and individuals using creative methods such as psychodrama, drama, and interpersonal engagement. More recently I have trained as a sexological bodyworker and added the title of adult sex educator to my work.
7. Freedom to Fly: A psychodrama group for women dealing with the effects of sexual abuse – Marian Hammond with Emmy Spijker
Run over the past 23 years in Auckland, this weekend therapeutic group is unique in a number of ways: first, in its leadership which involves a team approach of two leaders and 2-3 auxiliaries; second, in the engagement of individual therapists, prior to and after the group; and third, in the tailoring of the psychodrama method to meet the specific needs of sexual abuse survivors. Many of the women who attend the groups have been diagnosed with PTSD as a result of sexual abuse trauma, often with associated attachment disturbances. Key benefits of the group lie in the reduction of isolation through the power of "Me too", the alleviation of shame, and the opportunity to be generously supported in the development of progressive functioning. Referring therapists are increasingly more aware of the value of concurrent individual and group therapy and see the group as a useful adjunct to their ongoing therapeutic work with clients. Our unique expression of psychodrama through all the phases of group life will be presented, illustrated with examples. We will share our deeply meaningful experiences of co-creation, which make this work truly inspirational.
Marian Hammond is a psychotherapist and psychodramatist in private practice in Ponsonby where she sees individuals, supervisees, couples and runs groups. She enjoys the challenge of finding creative ways to work with trauma and shame.
Emmy Spijker is an experienced mental health support worker and has been an auxiliary in the workshop over the past 5 years. She is passionate about Womans' work and has worked in many support teams on many personal growth workshops for Women.
8. It's All in the Warm Up – Simon Gurnsey
(Workshop Full)
This workshop will focus on your warm-up, readying yourself for spontaneous action. Generating an undivided warmup can be the work of a few moments or of many years and a cohesive warm up is essential when readying yourself for spontaneous action. Spontaneous action is required and the action you take may require persistence and a sustained warmup to see through.  Spontaneity is associated with a readiness to act creatively and creativity is associated with the act itself.  A group will be formed using sociometric principles that will assist each of you in your warm up process.
Simon Gurnsey has just moved from Christchurch to Parua Bay, Northland with his family and their many animals. This move has been his focus for the last few years and he is now contemplating what to do next and becoming aware of his warm up process. He is an AANZPA TEP in training.
10. Hosted Lounge
We will have a zoom room open for those of you who aren't in a workshop or who want to meet up for a chat with other AANZPA members. Breakout rooms will be available if you want to meet in small groups.
Stream Two
4:45 PM Saturday 9th July 2022
11. Collaborative Human Endeavour: A case study in the transformation of organisational practice – Hamish Brown
This workshop will be preceded by a paper describing the process of change which brings about collaborative organisational practice. The workshop its-self will present a case study in the application of the concepts and approaches presented in the paper. Participants can expect to be stimulated in their capacity to participate in organisations of all sorts in a manner that is collaborative. Additionally, a keen ability to diagnose how organisational collaborative endeavour is being constrained will be fostered.
Hamish Brown has never been employed, except as a farmhand in 1993. He became a self-employed organisational consultant after completing a BA in Philosophy. For the first twelve years of his working life, he was fostered as an apprentice and then worked as a facilitator in a company called Zenergy which he eventually co-owned. 14 years ago he founded a company called Phoenix Facilitation with some colleagues where he continued on his journey assisting organisations to become more collaborative in their functioning.
12. The Art of Kintsugi – Annette Fisher
(Workshop Full)
Repairing a broken bowl with gold makes an imperfect object precious. One learns that vulnerabilities and imperfections are to be worked within not to be hidden in shame.
Annette Fisher is a Psychodrama trainer, educator and practitioner. At present, she is developing as an artist and combining her psychotherapy practice.
13. Spontaneity Flow – Walter Logeman
(Workshop full)
Warm-up generates spontaneity. Spontaneity sparks creativity and creativity generates spontaneity. Notice the back and forth flow between spontaneity and creativity. This is the wisdom of the Canon of Creativity. And there is another flow of spontaneity. One person's spontaneity can generate spontaneity in another. Attentive listening and speaking from the heart will generate a flow of spontaneity between people. We will interact to deepen our connections and reflect on our process to learn about the flow of spontaneity.
Walter Logeman is a TEP from Christchurch New Zealand.
14 . Life is for Living, Loving and Forgiving – Don Reekie
Don accepts a view that is holistic, systemic and organic. In this session, he will seek to open conversations, enquiries and explorations of our experiences with psychodrama. Recognising that this is so has been affirmed in my engagement with psychodrama. I've applied psychodrama to me and my functioning forms. I have assisted others to do that. In this session, we will engage with each other to open and explore our experiences Living, Loving and Forgiving from our distinctively Morenean and personal perspectives.
Don Reekie began training in psychodrama in '79. Has been learning and developing ever since. He began as TEPit in 1988. With Gwen, also a psychodramtist. Their life together benefitted from psychodrama. Don at 87 is learning and extending.
15. Acts of Translation: From room to Zoom – Hilde Knottenbelt
(Workshop full)
This session is an opportunity to experience psychodrama adapted for the screen. It draws on the fruits of experimentation related to psychodrama training conducted online in Australia through extended lockdowns. There will be a group warm up, enactments and time for reflection and discussion. All participants will need to create an action space wherever they are located and to assemble cushions, chairs and objects for the session. Some flexibility with angling your computer screen at different times is essential.
Recommended Reading: AANZPA Journal 2021: A Place to Meet
Hilde Knottenbelt is a TEP, improviser and trainer at the Melbourne Campus of Psychodrama Australia. She says; that in April 2020, we could do one of 4 things: stay home, get tested, get medical treatment, go for a walk. It had its upsides… suddenly life was simple, kind of. On a walk one day as I prepared to teach vocal improvisation online, I was in a complete funk. I railed and protested at the demands of doing the impossible, the unimaginable, the absurd. And out it popped: Hilde YOU ARE AN IMPROVISER! And the rest is history as they say. 
16. Postcards from the Long Haul – Jenny Postlethwaite
In our work – whether as coaches, counselors, therapists, group leaders, community workers, trainers, consultants, whatever – there are some clients who we work with only briefly, perhaps even just once. Others, for several months or maybe a year. And then there are the long haulers, the individuals or groups that we have worked with, have been in relationship with, for years. And years.  Long haul work offers a valuable widescreen lens for reflection on the evolution of purpose and of role systems, both your client's and yours. What has emerged in their role system, in your role system and in the crucible of your relationship, where role systems meet? In this session, I will begin by sharing my own reflections, my own postcards from the evolution of a long haul relationship that I am part of. Then, working in small groups, you will have the opportunity to share and explore and reflect on your own experiences, creating your own long haul postcards.
Jenny Postlethwaite is an accredited Sociodramatist and Professional Certified Coach (ICF). She has her own organisational coaching and consulting business, Reach Coaching. Since first encountering psychodrama in 2010, she has enthusiastically integrated and applied psychodramatic philosophies and methods into her practice.
17. Expanding Our Perspective: The impacts of our larger social context on our development, functioning and opportunities – Elizabeth Synnot and Patricia O'Rourke
(Workshop Full)
Our family of origin establishes our first role system. This role system affects our experience throughout our lives. Much of the work of a psychodramatist is producing cultural and social atom repair when these early roles and role relationships no longer serve us. The first 1000 days of our lives, from conception to the end of our second year, influence all aspects of our development and functioning: our physical health, social and emotional health and well-being and cognitive functioning. It is the time of maximum developmental plasticity and potential. The sociometry and role relationships of our first family of significant others play a major role. Moreover, the social determinants, the conditions within which we are born, grow, live, work and age, are shaped by the distribution of and access to community resources like money, power and systems of health and education. What can be gained from viewing our original role system in the larger social contexts in which we live before the age of 3? We will have short talks, reflect and discuss together the enduring impact of these potent contextual determinants on our lives. We will explore how complementary ways of thinking can contribute to our work with social and cultural atom repair.
Elizabeth Synnot LLB, MSocSci, Sociodramatist, AANZPA TEP, is a sociodramatist who has a keen interest in the impact of contextual influences in our lives. She is the director of training of the Psychodrama Australia Brisbane Campus and often reflects on Moreno's methodology and where it sits with complementary theory and practice. Her sociodrama practice is as a family therapist and leadership team developer.
Patricia O'Rourke, PhD. is a psychodramatist, educator and child psychotherapist with a special interest in working with infants and their families and reflective supervision and group work. She is a staff member of PABC, a senior lecturer in the Paediatric Mental Health Training Unit at the University of Adelaide and a supervisor/trainer in private practice.
18. Creating a Memoir in Six Words About Your Psychodramatic Journey and Practice – Philippa van Kuilenburg
In the warm up phase, we will connect and then explore the concept of creating a memoir using six words. Then create different sets of words to express your journey or practice in succinct six words that are then shared. As we share our responses to those words and their impact a short piece of work using mirroring and doubling will be possible.
Philippa van Kuilenburg is in private practice and works in a variety of ways using the psychodramatic method either in her room or online. She has been exploring the development of Teledrama overseas to see how she can adapt the method while doing video work with clients and groups.
19. Love, Sex and Communication: Learning how to talk about sex with our clients – Dr Peter Howie
Reliable research shows that sexual communication is important in relationships yet therapists rarely focus on it as an area of concern even though sex and sexual issues are one of the big reasons people seek counselling in the first place. Research also suggests that when therapists do not raise sex as an issue, due to discomfort or unwillingness, this may worsen clients' relationship with their own sexual issues and create significant barriers to raising any discussion of such issues in a professional setting. Studies show that 1 in 5 married couples and 3 in 10 non-married couples have a categorically "non-sexual" relationship. This lack of adequate and easy discussion of the area of sex has been termed "the conspiracy of silence". This session will work with ways to develop spontaneity in the face of discomfort or unwillingness of the therapist and ways of using the conspiracy of silence.
Dr Peter Howie. For over 20 years, I've been developing deep learning experiences for adults. I'm a qualified group therapist and psychodrama director and trainer through the AANZPA system since 1999. I also have a PhD in how, as humans, we warm-up to new experiences and situations, and how this affects how we learn. I have nearly 30 years of training, experience, and a practice of working therapeutically with groups and individuals using creative methods such as psychodrama, drama, and interpersonal engagement. More recently I have trained as a sexological bodyworker and added the title of adult sex educator to my work.
20. Hosted Lounge
We will have a zoom room open for those of you who aren't in a workshop or who want to meet up for a chat with other AANZPA members. Breakout rooms will be available if you want to meet in small groups.