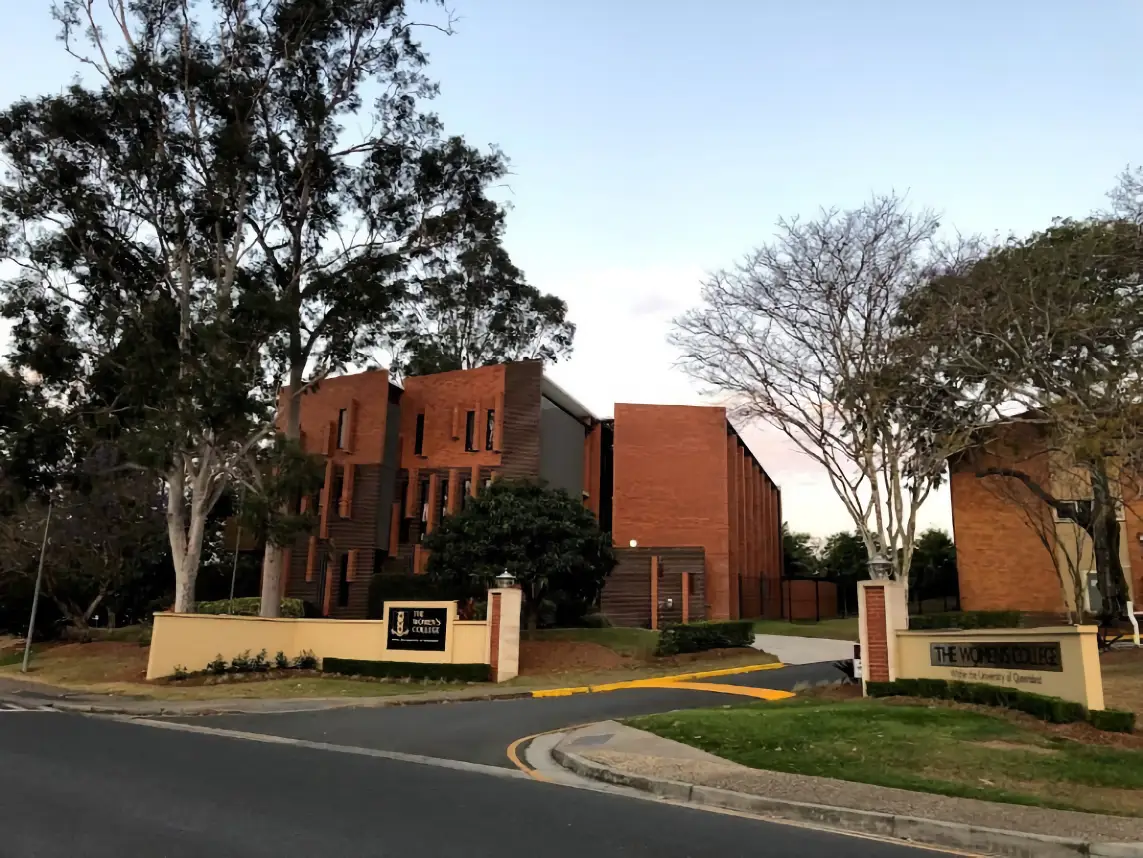 Conference 2024 The Venue, and what's nearby
Conference 2024 Venue
Women's College, College Road, St Lucia, Brisbane. (View Map)
What's nearby and getting around Brisbane
Women's College

https://www.womens.uq.edu.au/

 

e.g. if you're after accommodation information, laundry use, etc.
For close by places to eat or buy some supplies, we suggest Hawken village shops. 

Go here for how to get there from the college

. It's a 10-minute walk but has lots of good eating places, food market, liquor stores, at reasonable prices.
For the 

weather check the BOM website

 – but expect temperatures between 22 and mid 30's on most days. If you like walking bring clothes for the heat, hats, a water bottle, etc…. and consider walking early in the day. Even if it rains, which is likely, you'll be warm…. It's Brisbane after all.
For all things public transport, we suggest you navigate to the 

TransLink Journey Planner site

. This will enable you to coordinate travel via bus, train and ferry to most of Brisbane locations. You'll find timetables, route planning and lots of tips for how to make moving around Brisbane and suburbs easier.
A Go Card is required for public transport, and they can be purchased online.
If you favour cycling, bicycles are available from $ 2.00 per day. Pick up and drop off locations are available at this site as well so you can navigate across the city.

https://www.brisbane.qld.gov.au/brisbetter/explore/e-bike-your-way-around-brisbane-city-and-surrounds

For what's on in Brisbane during your stay 

visit the Brisbane events guide

 for your favourite passion and purpose.